FB Leads Extractor
More details about FB Leads Extractor

Buy Now!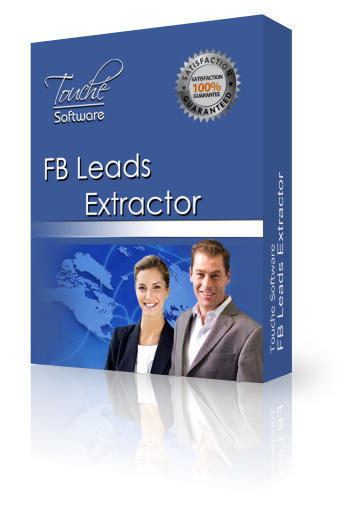 FB Leads Extractor is a tool that captures contact information such as business name, address, phone number, websites, number of likes and other important information from Facebook.
Our software use Facebook network to generate a list of leads in few seconds. You can search by any category or keyword like restaurants, coffee-clubs, and hotels and in any location, city, state or country. You can use zip codes or a radius in meters to get more specific results.
Now you will be able to generate sales leads right from Facebook pages, you can make more business contacts and be productive like never before.
Visit http://www.fbleadsextractor.com for more details or continue reading below.
What people saying?
Very cool software, just what I needed at this point in time Just getting into Mobile Marketing so can use this tool to get clients, awesome!

Please keep coming up with more great software!

Phil, http://www.coolsitegraphics.com
We invite to see the whole list of amazing things that we made especially for you in this product:
Extract Data from Facebook with just one click.

You can enter any category and location to start searching business leads in any region of the world. You can enter a Radius to target the results inside an specific area. You get THOUSANDS of leads ready to export to Excel.

Extract business and geographical data.

You can get all the business data of your leads like Name, Address, Website, Phone, Fax and Email. If you are interested in create your own business directory you can extract also the latitude and longitude where it's located.

Extract custom Facebook data.

Extract custom information from Facebook, like number of likes, number of check-ins and number of people talking about each business.

Open business in Google Maps.

You can locate every result in Google Maps with one single click. Since we track the address and Geo-location is very easy to see the results in a Map.

Support Multiple Proxies.

You can use one or several proxies to protect your identity. Application can change randomly the current proxy in each request from a list that you provide. Besides the tool add random delays between requests to simulate a human surfing in a browser.

Export capabilities

After get your leads you can export them to Excel using the CSV format. Auto save feature to save results in files with category names.
Get Trial Version
Do you want to test this tool? Try for free the trial version with all the main features. We just limited the number of results to no more than 30 business and we also disabled any export function. You will receive free updates even for your trial version.
Get Full Version
Are you ready to start saving time? Don't miss this opportunity to get this amazing product paying the lowest price (Only $97). Your will receive a package with the Download Link, 1 user manual and 1 Full License that you can run in 2 different computers.